The New Connections
The New Connections is a quarterly publication mailed to thousands of tradesmen in the Los Angeles diamond and jewelry community.
New Issue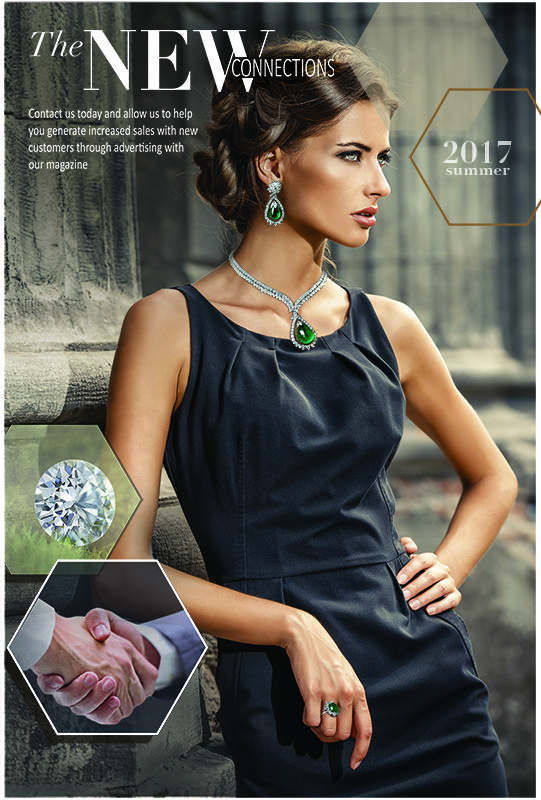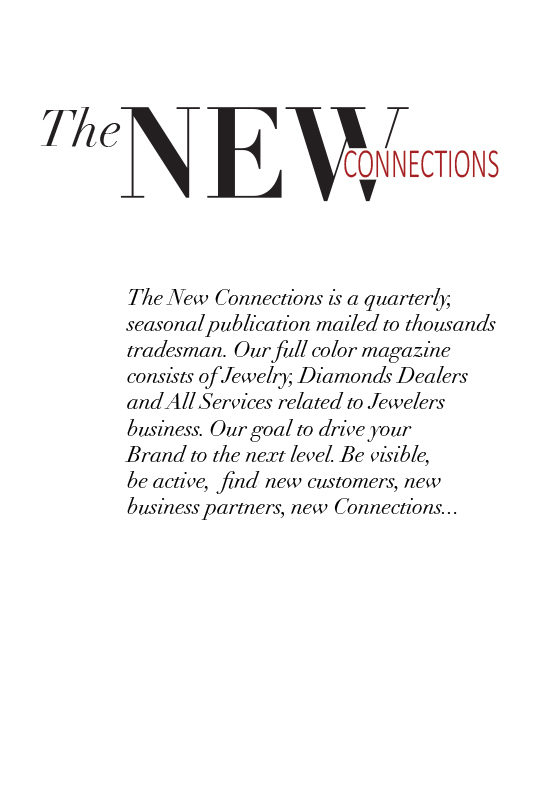 Helping You Find Who You Need
Expose yourself to New Connections you can trust
Increase your visibility and drive connections with new customers and potential partners to elevate your business to the next level.
Reach the exact audience you need to reach. Gain the attention of businesses in the diamond and jewelry industry by advertising with The New Connections. Improve your business-to-business sales, create new relationships and grow your customer base with consistent communication.
Return on investment for advertising in trade publications is the highest of any magazine advertising; 84% of businesses are more likely to purchase a company's products or services based on B2B advertising.
Banner & Ads Design Service
Stand out from the crowd with eye-catching web banner design or banner ads. Our experienced designers can create for you attractive, effective banners to convince and retain your customers and promote your products or services. Let us produce unique and compelling adverts that will give your company a professional image and allow you to reach your target audience. If you are looking for web banner ads or graphics that produce click through and conversions then you've arrived at the right place.